Company Profile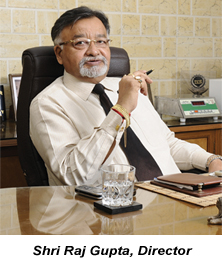 'Ashoka Metal works & Co. (Regd.)' is an ISO 9001:2008 certified, esteemed organization catering his services in the field of industrial electronic weighing systems & solutions. We are a leading manufacturer and exporter of premium quality Electronic Weighbridges, Electro-mechanical weighbridges, mobile weighbridges, Tank Weighing Systems, Lorry/Truck/Road Weigh bridges & Crane Scales based on latest microprocessor technology.
The Company owns a state-of-the-art manufacturing unit at Bahadurgarh in Haryana State, India with numerous modern machinery and qualified trained workforce. The factory is well equipped with advanced technology to manufacture world-class products at the most affordable prices replete with an ideal combination of skilled manpower. We always strive for minimizing the production cost of the equipments by means of latest technology to avail customers. O R&D team keeps the track of working conditions of the equipments on their depreciation.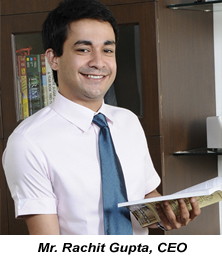 The Ashoka Metal Works & Co. (Regd.) is one of the largest clients based company in India and completed more than 8000 successful installations and commissioning across the country as well as in Nepal, Sri Lanka, Bangladesh, Afghanistan, West Indies, Nigeria and some other countries. The Company has been awarded UDYOG-PATRA and also GOLD-MEDAL is given for outstanding performance in manufacturing Electronic Weighbridges.
Research and Development
Our team of research associates is constantly engaged in the sphere improving the quality of high precision electronic weighbridges and systems. Their experience and in depth knowledge of the involved processes assists us in meeting the upgrade requirements as well as in the development of new range of machines that meet the exact needs of our clients. Further, our researchers are also in constant touch with our valued clients that provide us an advantage to develop our weighing machines and scales as per the requirements of the clients.
Client Satisfaction
Since the inception of the company, we have been a client-oriented organization that has created a trustworthy position of the company in the market. We target all our efforts to satisfy our clients in every possible manner to maintain our credibility in the industry. Our extensive ranges of weighing machines and right industry practices have helped us in creating a niche for ourselves.
We emphasize on the quality and timely delivery of the weighing machines & scales to strengthen the bonds with our clients spread all over the world. Further, we also provide effective after sale service to ensure trouble free functioning of the machines at our clients' end. We have also established a wide network of sales and service agents in domestic market who assists us in providing prompt after sale service to our valued clients.
Quality Assurance
The Company incorporates an in–house quality testing facility and is managed by the efficient professionals who assist in testing our product on various quality parameters. The entire product is fabricated at our unit which is outfitted with latest machines based on modern technology.
Being an ISO 9001:2008, we offer the quality products to our valuable clients that also meet various other national and international quality standards. We use high-grade raw material and latest technology so that we can provide an excellent range of Weighing machines and scales to our respected clients. We have appointed an expert team of quality analysts who ensures that quality is maintained throughout the fabrication process. We have also set up an ultra modern quality testing facility that helps us to check our machines on various quality parameters.